All of our re-roof jobs are nailed, not stapled. If rotted wood is found under the old shingles, it is replaced.
Flashing, Pipe Jacks, Vent Pipes, and Drip Edge is replaced. Also, new Felt (Tar Paper) is installed.The shingles of your choosing are then Nailed in place. We also recommend Ridge Vent at the top of your roof for extra ventilation to help cool your attic. The Ridge Vent will help conserve energy.When your new roof is completed, we use a magnetic rake to find loose nails. We then haul away all Job related debris. We strive to leave your yard as clean or cleaner that before we started.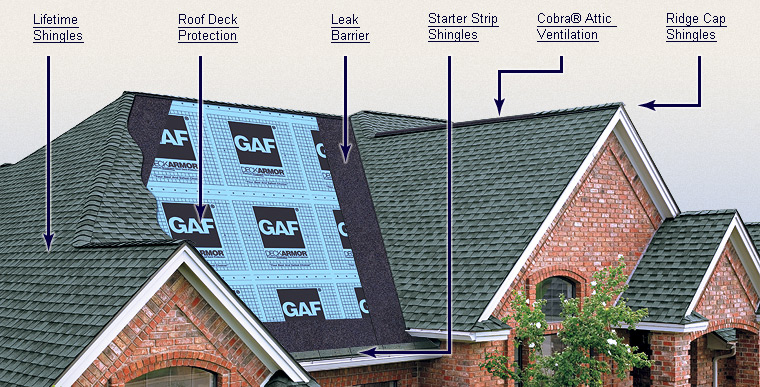 Providing Quality Roofing Installations in the Houston and Surrounding Areas
Hardie® Soffit ® Panels are available vented or non-vented, in a range of pre-cut sizes. James Hardie soffit panels also resist fungus and mildew, even in damp climates. Hardie® Soffit® panels come with a 30-year non-prorated, transferable, limited warranty.".
With proper ventilation (air movement) your attic will breathe better allowing the hot trapped air to move out of the attic. To achieve this air movement, an "intake" known as soffit vents and an "exhaust" known as ridge vents are necessary. As the hot air naturally rises out the ridge vents, cooler air enters the soffit vents. The result is a cooler attic and lower energy bills! We also recommend radiant paint for further heat reduction!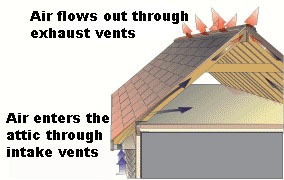 GAF Roofing Products Available Colors
Advanced Roofing Protection
We give an 5 year no leak warranty on 25 and 30 year roofs. In the Houston area, we are the only one to give this Advanced of a Warranty!